On Surviving Holiday Parties
posted by Krissi
categories
You might've been invited to a few Christmas parties by now, hosted by various frenemies, co-workers, & acquaintances of acquaintances you met like one time who managed somehow to get your number & invited you to a random Christmas party.
With the better of such parties comes eggnog that isn't for the kids, among other adult beverages that make going out in the cold, wearing scratchy ugly sweaters, & hearing "All I Want For Christmas Is You" for what seems like the fourteenth time in a row a little less intolerable.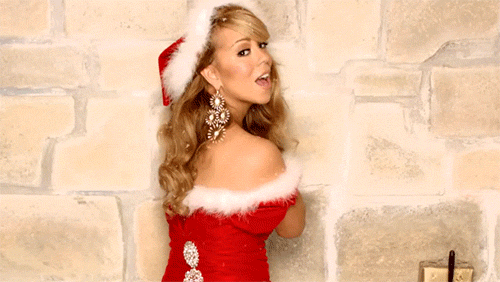 But one too many hot toddies in, & you may very well end up on your boss's naughty list, which lets her know who will be getting the present of a pink slip this year. And unless Aunt Verna left you a fund that can be drawn on, being jobless isn't cute, despite how much fun not doing work is. Short of skipping all the parties & making yourself look like a misanthrope (& probably not in a hot way like James Dean in Rebel Without a Cause), there are a few rules you should take note of now & keep in mind as you try to hold a conversation with someone whose name you can't remember.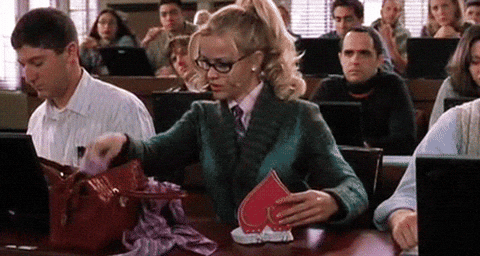 Arrive early to leave early.


If you're not thrilled about attending a particular party then make sure you're not there still when the area under the mistletoe gets handsy. Sufficient is the reason that you've "been here since 5" to justify a premature retreat. Even though some embarrassment might accompany an early arrival (especially if the host is anything like you & thus still getting everything ready), only dirty looks will follow a late departure. Besides, you could always offer to help a little & gain favor-coins that you can cash in when you're delivering earlier-than-expected adieus.
Have an escape plan for the dullards.


The people who say that everyone is interesting obviously have only ever conversed with members of Time's "Most Influential" lists. #sorrynotsorry but some rando's vinyl-friendly home audio setup isn't as cool as she thinks it is. If any philistines should block your path with their tedious takes on TV shows only available in bootleg form, be ready to talk over-excitedly about your own favorite pastime. You might just scare away the meek narcissist if you're too intense & self-absorbed for the other's comfort. Alternatively, you could just play the tried & true "I've got to take this" game. Regardless of your plan, you should have one ready to deploy lest you get stuck hearing about the wild & wonderful world of yarn.
Don't overindulge.


I don't need to explain myself here. At the very least, eat enough food before & during the party to ensure that you don't go home way too sleighed.
Just enjoy yourself.


Life can be a constant series of weird, new, scary, exciting events, so long as you make an effort to venture away from the well-worn grooves of habits you track day in & out. Not every event will be as splendid as a "royal wedding" but not every event should be written off for not being regal. At least one party might be a genuine opportunity to interact with new people & simply have fun. And who knows? You might very well end up meeting your next Santa baby.
Simply having a wonderful Christmas time,
KM