Krissi's predictions for 2018
posted by Krissi
categories
If you've ever watched a weather report from your local meteorologist, then you know that expert* predictions are bullshit at best slightly more accurate than a chimpanzee throwing darts. Basically, anyone who says they know what'll happen in the future is either putting on an act or actually secretly a clairvoyant. Who knows how many people are members of the latter camp, but whenever I hear a prediction, I just assume they're in the former & go on with my day sans a raincoat. If it rains, well, I guess I'll just stay inside.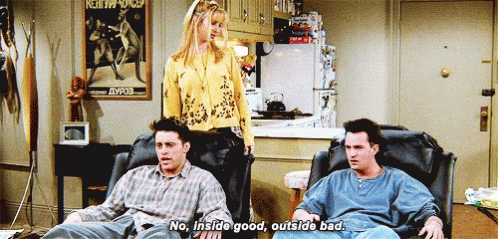 That being said, I & every other person I know love talking about the future as if we know what's going to happen. Eventually, either we're right or we just explain away why we weren't. Like horoscopes, making predictions can be an exercise in hopeful anticipation for the rest of your life. As such, allow me to share some of my predictions for the next 360 days.
In 2018, even more traditional brands will go the way of Wendy's, & abandon all decorum & get savage with their haters. Yes, everyone from Office Depot to Depend® Adult Incontinence Products will clap back at competitors & naysayers alike on social media. Buzzfeed will cover it & you will be here for it until you realize that weird internet has been blandly appropriated for commercial ends, leaving you feeling a little dirty for stanning so much for what were at bottom sales pitches. Well, at least you weren't trolled into deleting your account.
In 2018, we will stop caring about the conflicting data out there on the health effects of wine & just drink the damn swill because in a world already polluted with myriad carcinogenic chemicals & on the brink of environmental catastrophe brought on by anthropogenic climate change, a few sips of mama's feel-good juice is probably the last thing that's going to kill us.
In 2018, we will stop looking incredulously at each other every time some new ridiculous headline about the pitiful state of our politics gets published & finally come to the agreement that we should just elect better people the next time around, & every subsequent time thereafter.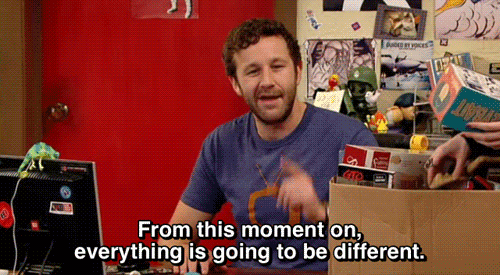 In 2018, millennials will stop killing industries & start making new ones, leading our older generational cohorts scrambling to imagine new ways to tsk tsk us for [insert general behavioral patterns of younger people throughout the ages]. Or said older generational will finally get wind of who the Paul brothers are & begin criticizing Gen Z for its own tragically vacuous youth culture.
Finally, in 2018, we will all stop caring about a little less about trivial things & start returning our focus to whatever it is that should actually matter most to each of us.
Wishing you your best year to date,
KM
*Never mind how wildly inaccurate the average person's best guess about the future is.