It's been 21 years since Oprah introduced her first "Favorite Things" list, & she hasn't stopped being the influential & leonine figure whom even teens think is cool for a single day since.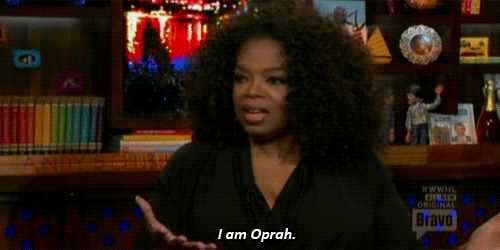 Indeed, a testament to Oprah's power is how reviewing the list upon its release has become a sort of modern holiday tradition on par with complaining about Starbucks' holiday cup designs & "watching" Netflix's digital yule log. For anyone with about $14,000 to spend, you can buy each and every item off of Amazon. But for those who either have leaner budgets or still need additional gift ideas, allow me to offer up a few of my favorite things.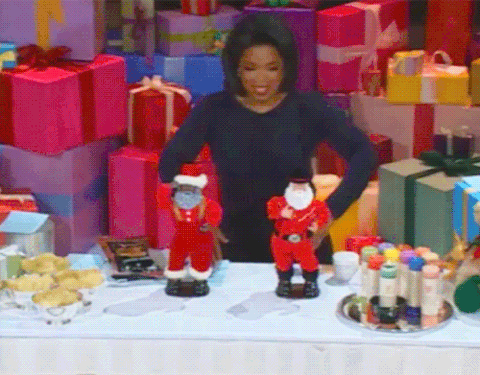 Of A Kind's "Professional Enthusiast" Round 4 Weekender Bag
Being in social media requires one to always "be on" around people. Why, baked into the term "social media" is the idea that when communicating with others, we ought to be friendly—or, at least, fake a smile when talking to someone whom we really don't like. There are few better commercial ways to show off one's gregariousness than by walking from the gym to work, for example, with a bag that announces your professional status as an enthusiast.
LuMee's Duo Marble Case (for all iPhone Plus models)
If you're in need of an upgrade to your selfie game, then look no further than Kim Kardashian West's favorite brand: LuMee. Developed by a professional photographer, you know that you're selfies are in good "hands" (qua a thoughtfully-designed case) when you're using a product that makes a cameo in Instagram-worthy pictures like this.
Despite how much of our lives takes place in the digital world, I still prefer jotting my thoughts down on pen & paper to thumbing my thoughts into any given "time-saving" app (sorry, Evernote). Still, it's often a hassle to transfer what I write or doodle to a computer. What's cool about Wacom's Bamboo Slate is that by using it, I don't have to waste time by, say, retyping what I already physically noted. The Slate can automatically upload what I write on paper to the cloud with a button's push. The future is here, unfortunately sans jetpacks.
Prep'd Pack Lunchbox with Modular Food Storage Containers and Chopsticks Set
This is actually from Oprah's most recent "Favorite Things" list but I couldn't resist including it here. Upgrade your sad paper bag to something that says, "I have my life together, betches."
Gratitude Collaborative's "For The Dude" Gift Box
Don't know what to get your male friends? Want to give back a little to the world? Gratitude Collaborative has exactly what you need with its box filled with goodies for any special man in your life, the price of which includes a donation that goes toward giving meals to the hungry in our society, so why not get a few more boxes? Or, you could always just be a Scrooge & get some gifts that don't help out charities. What you do with your soul is up to you.
The Face Shop's Facial Mask Sheets
My job (like those of many others) can be stressful. But after a long day at the office, I usually like to "treat myself" with various things like a good face mask. I know I'm not the only one who enjoys this method of relaxing, so why not spend a little (this isn't a splurge at all) for a whole pack of face rejuvenation? Your future wrinkle-free self will thank you.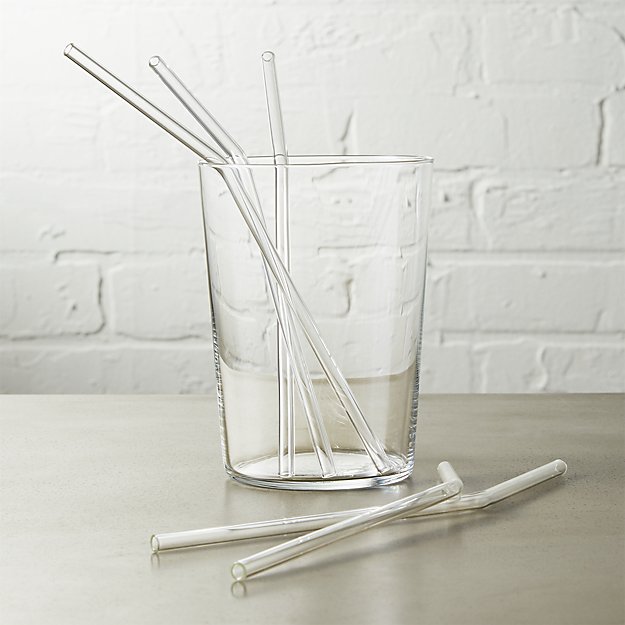 More often than not, you can spot me sipping on an iced coffee, regardless of where I am, what I'm doing, or what the weather is like. It's easy to imagine then that I use up a lot of plastic from just this one habit. If the one you're getting a gift for is 1) addicted to caffeine & 2) always trying to be a little "greener", then I'd highly recommend getting them a dishwasher-safe glass straw (or a few for a chic cocktail set).
Xoopar's Green Bluetooth Mini Speaker
I don't even think this speaker needs an introduction. Like, just look at it. It's cute. Somebody probably needs a speaker for, say, their bathroom. Get it for anyone because everyone will fall in love with how effin' adorable this little guy is.
Of course, you can always ignore my advice & get whatever you want for the people in your life. Just don't show up empty-handed to a white elephant party saying you didn't know what to get because that'd be a lie that would merit some coal this year. Now that's a gift no one wants.
Santa's little helper,
KM