5 Things I'm Most Thankful For
posted by Krissi
categories
I don't know about you but Thanksgiving is probably my FAVORITE holiday, if only because it's the one time of year people don't judge me for wearing sweatpants.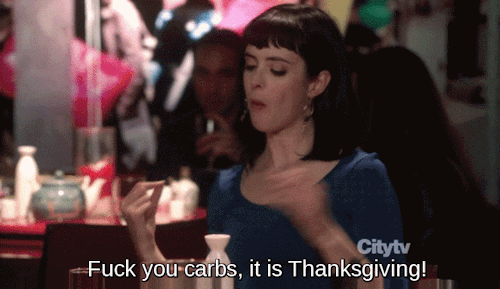 But the holiday isn't only about the food, so we're told. And believe me: I totally agree (I guess). It's a rare opportunity for many of us to step away from the busy-ness of work & reflect on everything we're thankful for.
In the spirit of the holiday, I'm sharing a few of the many things for which I feel #blessed for having in my life.
I am thankful for delivery food.
There are PLENTY of days when I find that I've scheduled myself in such a way that it's nearly impossible to cook some breakfast, let alone lunch or dinner. (And don't ask me, "Well, how much time do you spend online shopping, Krissi? How much time do you blah blAH BLAH." I don't want to hear it. I do what I must.) That's why Postmates & UberEATS—or, let's be real, Dominos on those days—are pretty much some of my most used apps (after Instagram & Netflix, of course). I'd probably starve if it weren't for app-based delivery tbh.
I am thankful for coffee.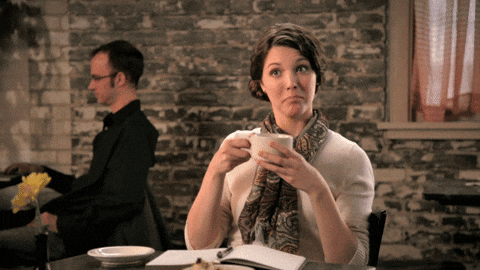 Sorry, mom & dad, but there is nothing more sacred in my life right now than the ritual that is my morning cup of caffeinated elixir, which makes the beginning of any day a little less intolerable. Similarly…
I am thankful for wine.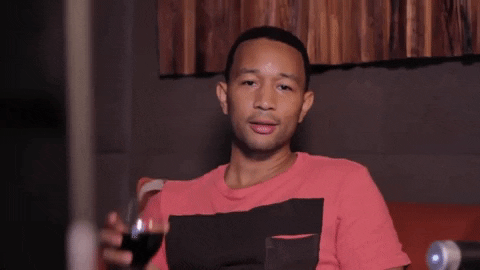 As coffee makes the morning "a little less intolerable", so wine makes the rest of the day a little less intolerable, not to mention, it's fucking delicious. If you don't agree, then you need to upgrade from whatever boxed swill you're being fed because there is a whole world out there of fermented grapes I know you haven't tried. Besides, have you ever tried pairing your beautifully shareable-on-social dish with water? Yeah, you try getting a lot of likes on such a sad situation.
I am thankful for Tim Berners-Lee.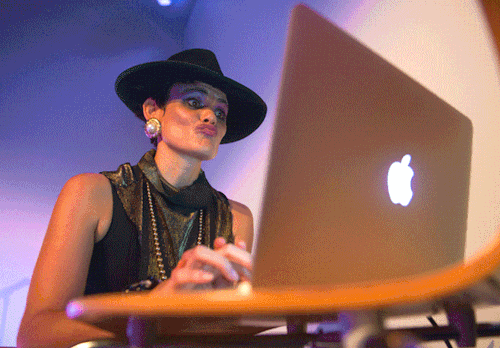 Don't know who good ol' Timothy is? You should. He literally invented the internet. Can you imagine a world without it? I can't. I don't even want to try. The prospect seems too grim.
I am thankful for "the blondes".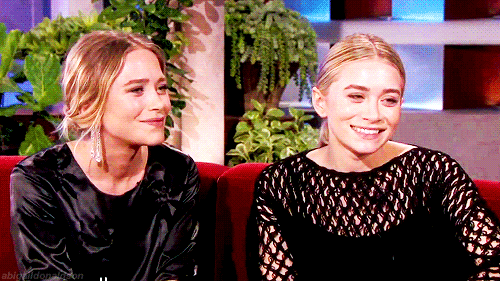 The employees of Blonde are hands down the most important reason why I work here. Really, I couldn't be more thankful for them. Plenty of offices like to claim that they're a fun or zany bunch of professional misfits who "work hard" but know how to "play hard" too. Yeah, I'm sure Christine in accounting really knows how to turn up.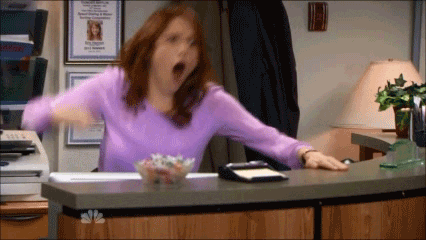 You may have seen the photos—professional quality poses of people awkwardly feigning excitement to fight over the same stapler & share a bathroom with strangers. Don't know what I'm talking about? Here, have a picture.
See what I mean? I'm thankful for the fact that I DON'T have to deal with such a tribe during work hours. Thank you, Blonde, for being enjoyable without trying too hard.
And I hope you, dear reader, have some people in your life with whom you too can share in some mothereffin' gratitude this 2017, a grade-A ordeal of a year.
Feeling #blessed,
KM